Product Provided
A client of GOLDEN Paintworks requested that we develop a line of water-based faux finishing and glazing products for them as a professional alternative to the solvent-based products on the market. Although water-based products have many advantages over those formulated with solvent, regulatory restrictions prevented the new acrylic line from becoming widely accessible in the marketplace. By working with government agencies at a local, state and national level, GOLDEN Paintworks was able to help establish a coatings category that accommodated the new, professional-level acrylic products.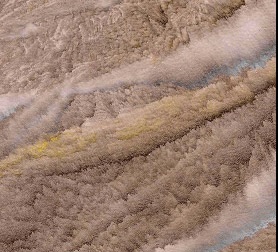 First, GOLDEN Paintworks worked with the South Coast Air Quality Management District (SCAQMD) of California to develop a new "Faux Finishing and Glazing" product category. At the time, the SCAQMD was in the process of updating its "Architectural Coatings" regulations. In reviewing the existing regulations, the SCAQMD was considering the needs of the many motion picture and television producers in the area. GOLDEN Paintworks' representatives traveled to California, gave product demonstrations to these professionals and gained support for the new line of water-based products. Then, by helping the SCAQMD understand the environmental advantages of acrylic products, a new "Faux Finishing" category was defined for regulatory purposes, favorable to water-borne formulas.
Shortly thereafter, the Environmental Protection Agency (EPA) began to develop national regulations affecting architectural coatings. Golden Artists Colors submitted formal comments to the federal agency requesting that they accommodate the water-borne products. The EPA, at our recommendation, used the SCAQMD's "Faux Finishing/Glazing" product category as a precedent. The EPA adopted both the category and the limits set by the SCAQMD, making professional grade acrylic faux finishing products accessible to a national market.
Summary of Requirements
Create a water-based Faux Finishing/Glazing product line that provides enough open time (working time before drying) for professional application.
Prove to state and federal agencies that a water-based product offers benefits over a solvent-based product.
Establish a new "Faux Finishing/Glazing" category precedent for regulatory authorities that would permit higher VOC content in water-based products.
Creative Solutions:
-Worked with California's South Coast Air Quality Management District (SCAQMD) to create a new VOC category for "Faux Finishing/Glazing" products.
-Gained professional support to influence the SCAQMD from the Alliance of Motion Picture and Television Producers.
-Used the precedent set by the SCAQMD to establish a federal EPA category for "Faux Finishing/Glazing" products.
-Brought professional grade water-based Faux Finishing materials into the market.